Meet Dr. Noce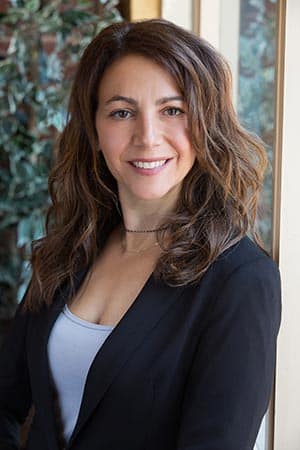 Laura Noce, DMD, MSc
Dr. Rossow and his team of skilled professional are thrilled to have Dr. Laura Noce join our Aspen Dental Team.  Dr. Laura Noce is a Specialist in Periodontics with over 20 years of clinical experience.  She was born in Montreal, Canada and is fluent in English, French and Italian.
She obtained her Doctorate in Dental Medicine from the University of Montreal in 1994.  She then went on to complete a General Practice Residency with McGill University, at the Jewish General Hospital in Montreal, where she gained valuable experience in the treatment of medically compromised patients.  She then furthered her education in the fields of periodontics and implant dentistry with a 3-year post-graduate program at the University of British Columbia, where she obtained both a Specialty Certificate in Periodontology and a Master of Dental Science.  Her specialty program involved advanced training in the fields of dental implants, regenerative therapy, oral plastic surgery as well as surgical and non-surgical periodontal treatment.  Throughout her studies, Dr. Noce has also been active in research, publishing several articles in the fields of bruxism and biofilms in dentistry.
Over the years, Dr. Noce has been involved in the teaching of her specialty at McGill University and the University of Montreal, at both the graduate and post-graduate levels.  She has also been very active in providing continuing education courses on the topics of periodontics and dental implants to her peers.  Dr. Noce's true passion, however, lies in the clinical practice of periodontology and implant dentistry.  She has been in private specialty practice for over 20 years and loves interacting with her patients.  She is constantly pursuing additional training, in order to ensure that she is always up to date with the newest technology and developments in the ever-evolving field of dentistry.  She offers comprehensive periodontal care and surgical implant treatment to her patients and is proficient in the use of lasers.  Dr. Noce's patients appreciate her attention to detail, calm demeanor and very gentle touch.
Dr. Noce has recently relocated to Colorado with her husband and three children.  She is thoroughly appreciating all the sunshine and enjoying all that nature has to offer here.  During her time off, Dr. Noce loves to keep active and spend time with her family, she is an avid cross-fitter and she loves to travel the world.
Memberships
American Dental Association

Colorado Dental Association

Metropolitan Denver Dental Society
Excellent care means a total commitment of 100% patient satisfaction