Dentures in Denver, CO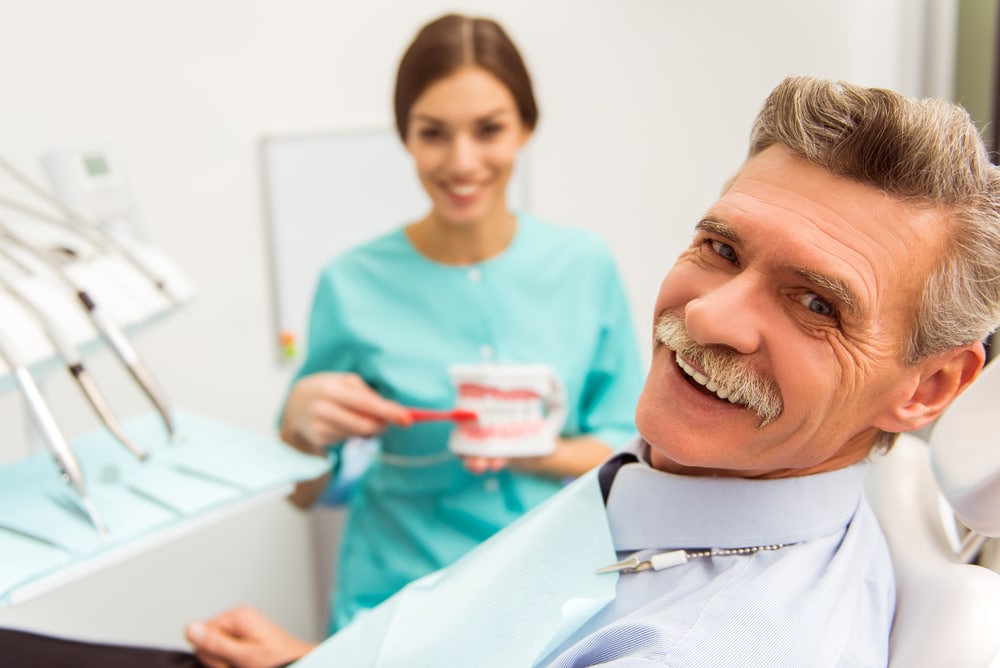 If you have missing teeth, you know how difficult it can be to complete simple, everyday tasks such as eating and speaking. It can cause pain in your jaw, and your facial muscles can begin to sag. We understand that these traits are undesirable, which is why we offer dentures to all qualifying patients. Dentures are a great solution if you have multiple missing teeth or all of your teeth are missing! Today, come into our dental office, Aspen Dental, in Denver, Colorado! 
A denture, or a complete denture as we sometimes refer to it, is an appliance inserted in the mouth, replacing natural teeth and providing support for the cheeks and lips. It is made of artificial gums and prosthetic teeth that resemble your natural teeth. Dentures can restore your face completely. 
We make most dentures out of acrylic and fabricate them in two different ways.
A conventional denture is made after we have extracted all of the teeth and the tissues (gums) have healed.

An immediate denture is fabricated and inserted immediately after the teeth are extracted, and the tissues are allowed to heal under the denture.

An upper denture has acrylic, usually flesh-colored, covering the palate (roof of the mouth).

A lower denture is shaped like a horseshoe to leave room for the tongue.
We make the teeth out of plastic, porcelain, or a combination thereof. We fabricate dentures to fit over endodontically treated teeth, and a complete denture can be attached to dental implants to allow for a more secure appliance fit.
Most denture appliances are removable. This means that you can remove your dentures to clean them and your mouth each day thoroughly. It is the best way to keep everything clean and hygienic. It is possible to get permanent dentures, but the dentist should recommend it. The fit of dentures may not feel natural at first, but that feeling will quickly subside the more you wear your dentures. 
Dentures over an ordinary course of time will wear and need to replacing or relined to keep the jaw alignment normal. The alignment will slowly change as the bone and gum ridges recede or shrink due to the extraction of the teeth. Regular dentist examinations are still necessary for the denture wearer to check the oral tissues for disease or change.
The entire process of dentures is entirely customizable. The customization means that you will get a say in the shade, shape, and form we make your dentures. We do everything we can to customize the process and let you have control over your dentures. Once we create your dentures, you will still need to come in for check-ups now and then to ensure they are working correctly.
Benefits of Dentures
Renewed confidence in your smile.

You can once again eat all of your favorite foods.

Dentures will boost your facial muscles and help you avoid sagging.

We will restore your jaw bone structure.

Dentures are removable, making it easy to stay up with dental hygiene and allowing patients a break from wearing them when wanted.

Dentures are affordable for almost anyone! 
If you are interested in dentures, don't be afraid to reach out to us. The process is straightforward. We will have you in for a consultation and work with you to create a treatment plan. You will know everything about the denture process before beginning, including payment. Dentures can significantly restore your confidence in your smile. Call our office today to schedule an appointment for dentures in Denver, Colorado. Aspen Dental is here to work with you and give you that renewed smile. See us today!
Excellent care means a total commitment of 100% patient satisfaction